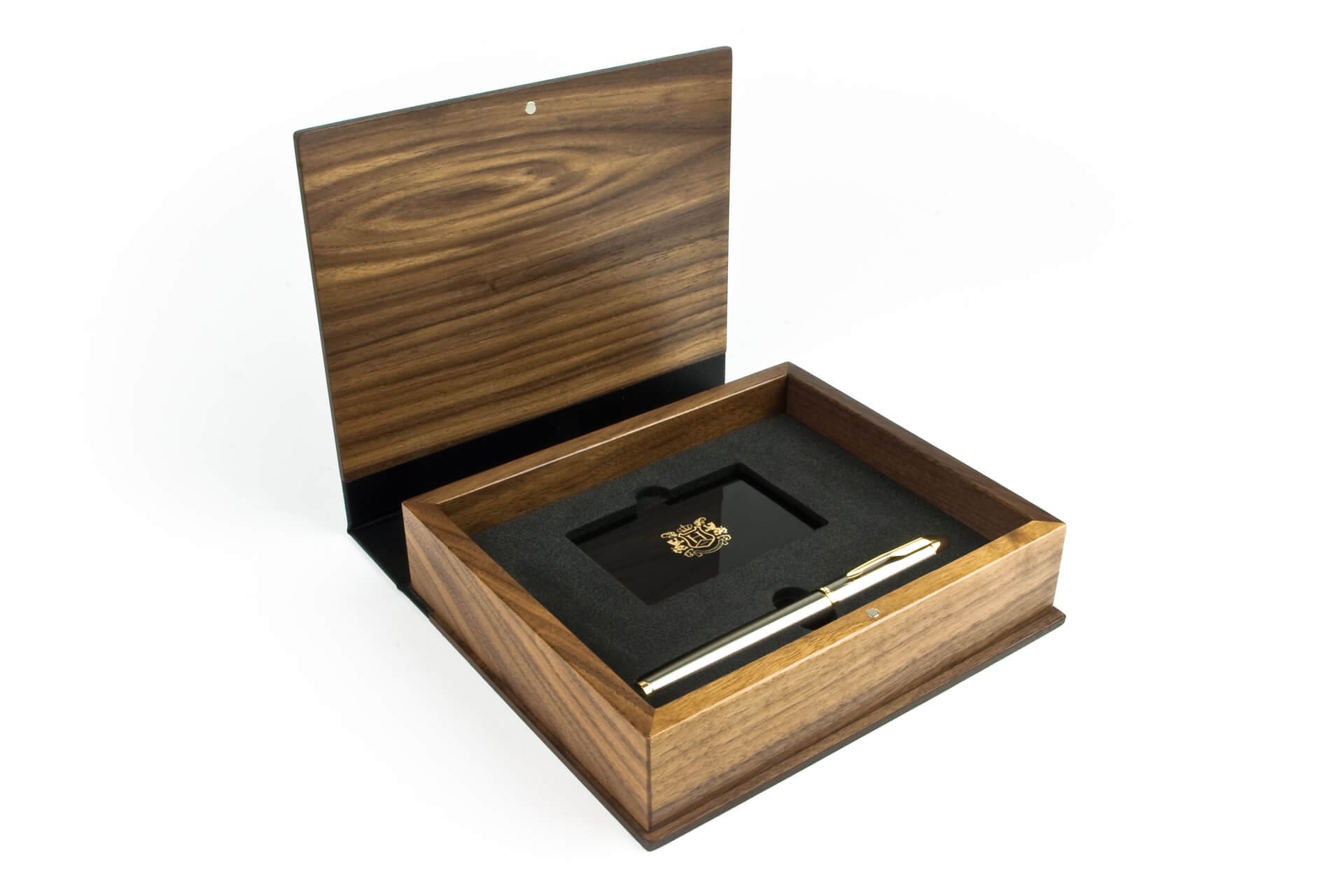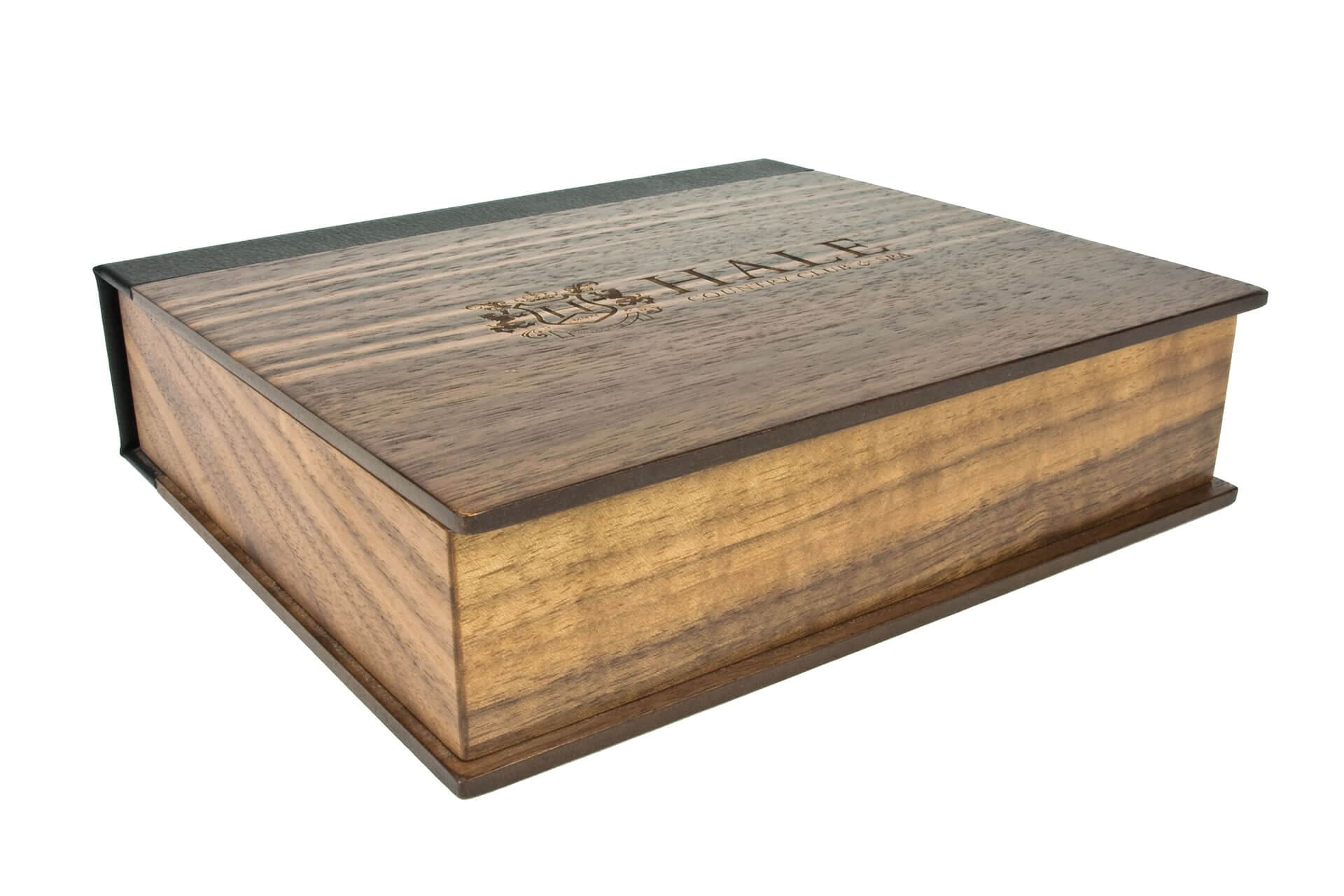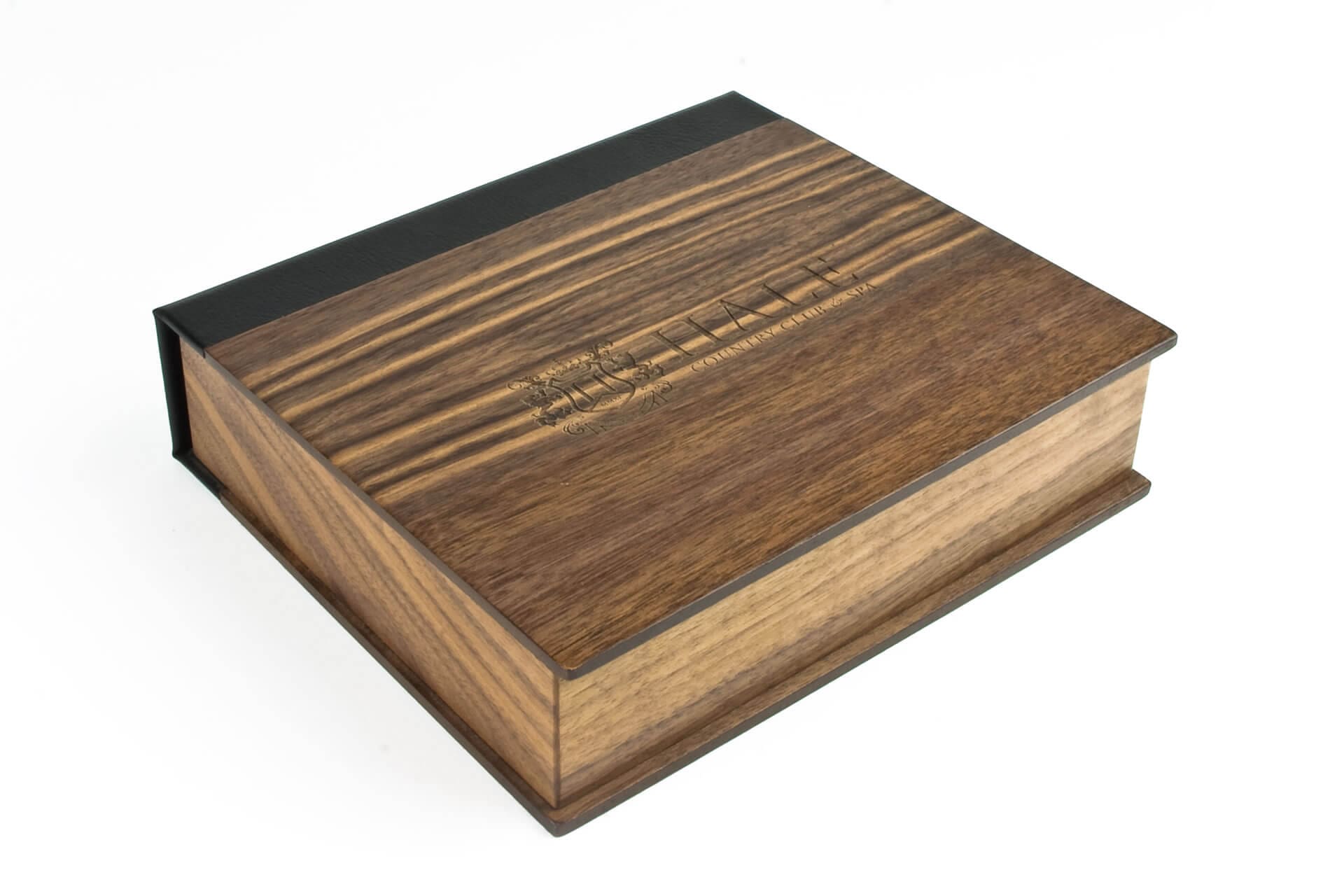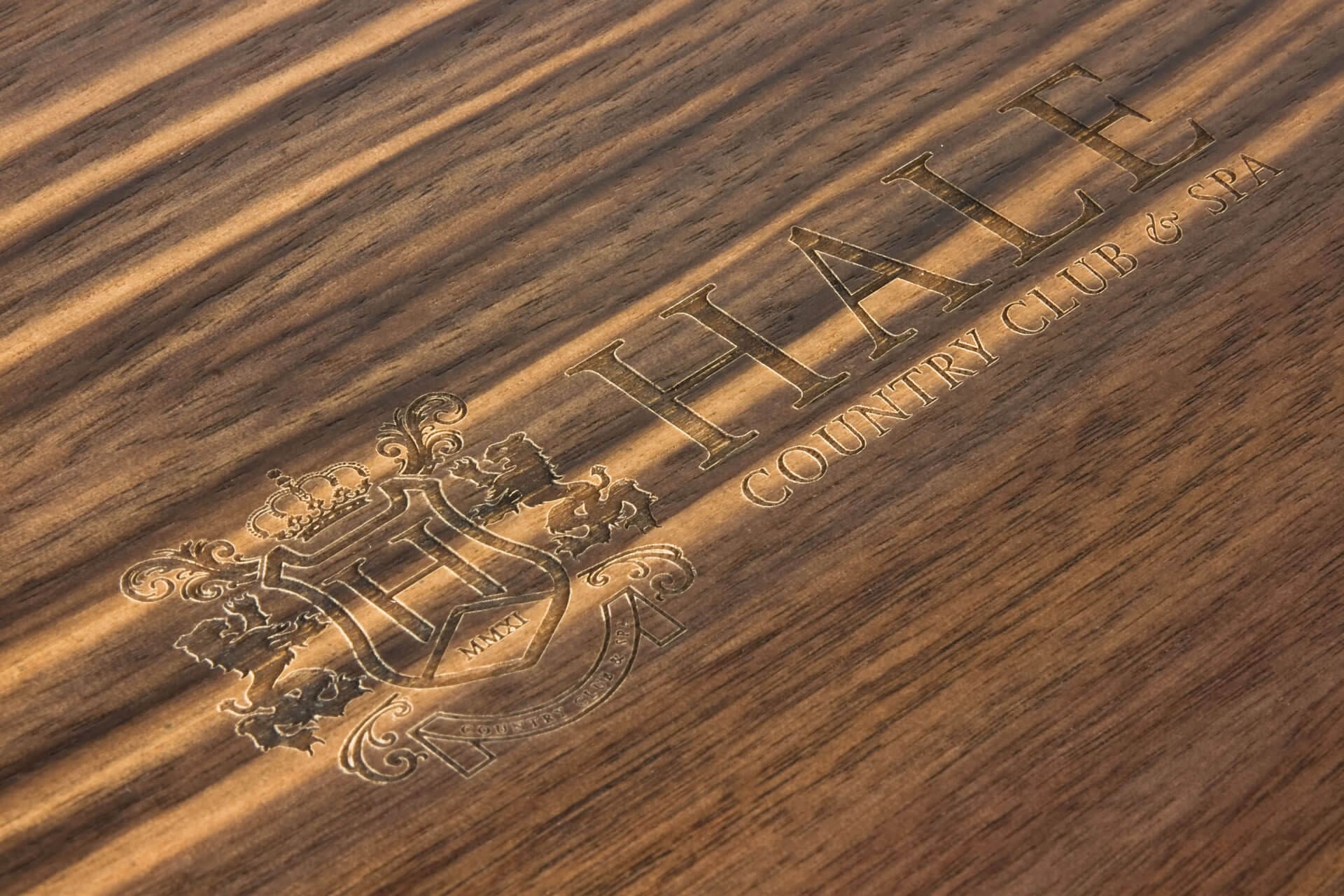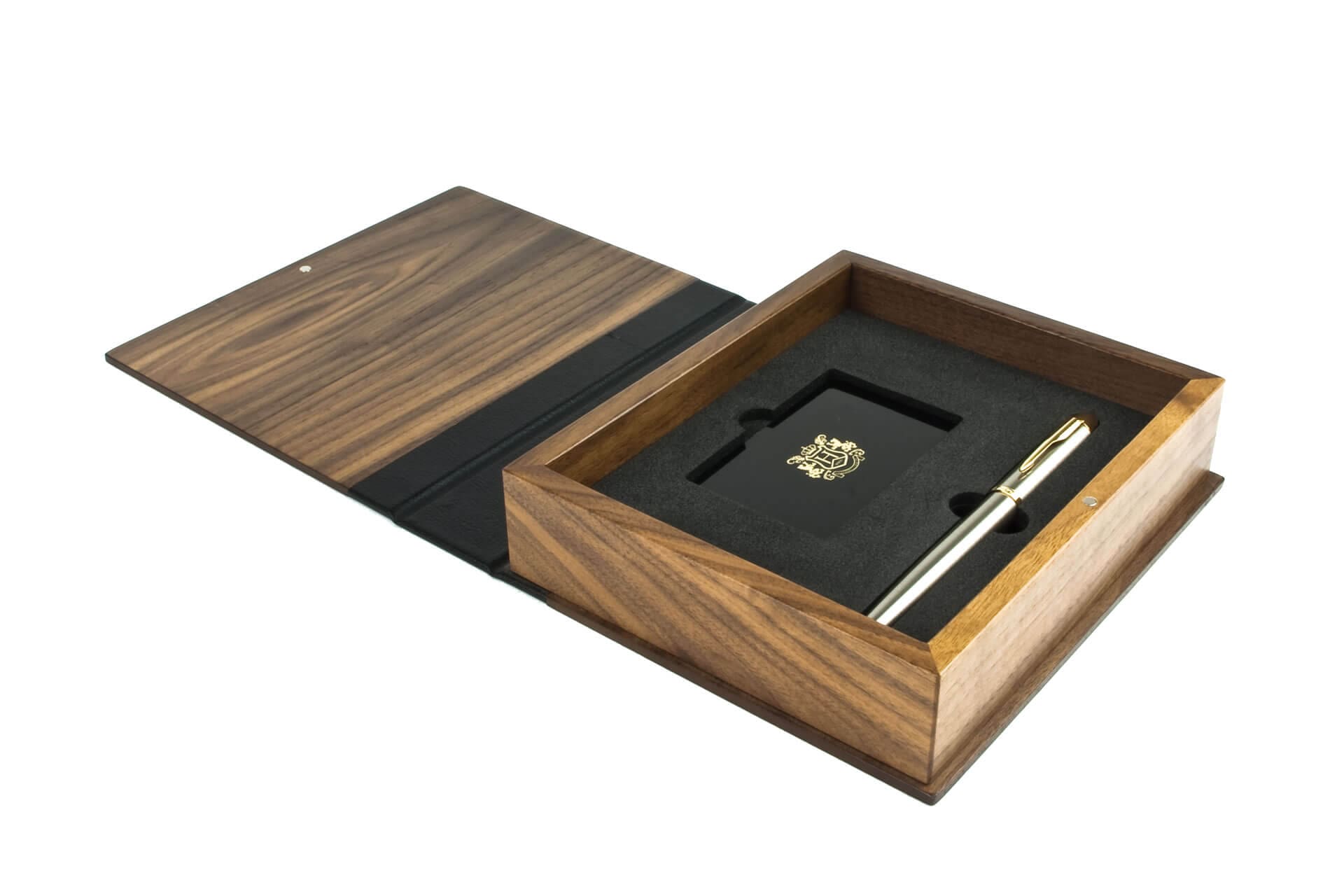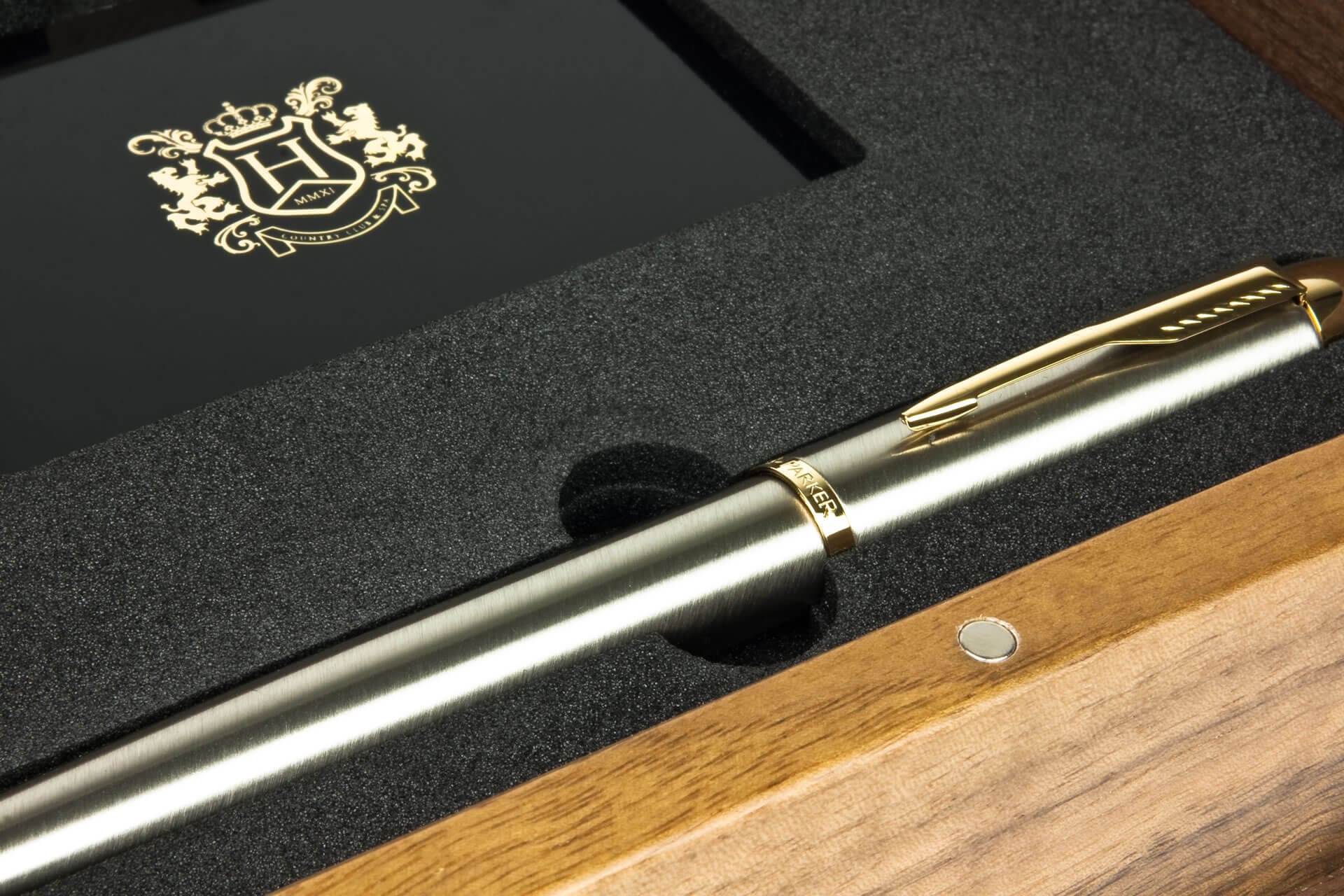 Designer Tim Marner worked to design these
personalised wooden boxes
for Membership to Hale Golf Club. Created using a modification of our wooden folder box design in a lovely walnut finish and laser etched branding. Inside we cut a black foam to hold the membership card and a pen. This type of wooden folder box design is reminiscent of our book design boxes and is a great option for book presentation, membership packs and corporate promotion.
Essentially these personalised wooden boxes are a design which incorporates a mitred frame enclosed in a wooden spined folder. The spine which in this case is a leather covered wood can be manufactured in any veneer or covered in any material required. Along with the magnetic closer the box is constructed and finished to an extremely high standard and when all aspects are combined makes for one premium presentation box.
As 38+ years of manufacturing heritage is used in all our products you find that our products carry a level of gravitas and quality. We take an extreme amount of pride in the products we produce, from the smallest box for jewelry packaging to the largest box we have produced (also used for seating in a retail store) we give it fore thought and apply our knowledge to make it the best it can be within your budget. We can vary specification and design and tailor a solution that meets your needs and your pocket !