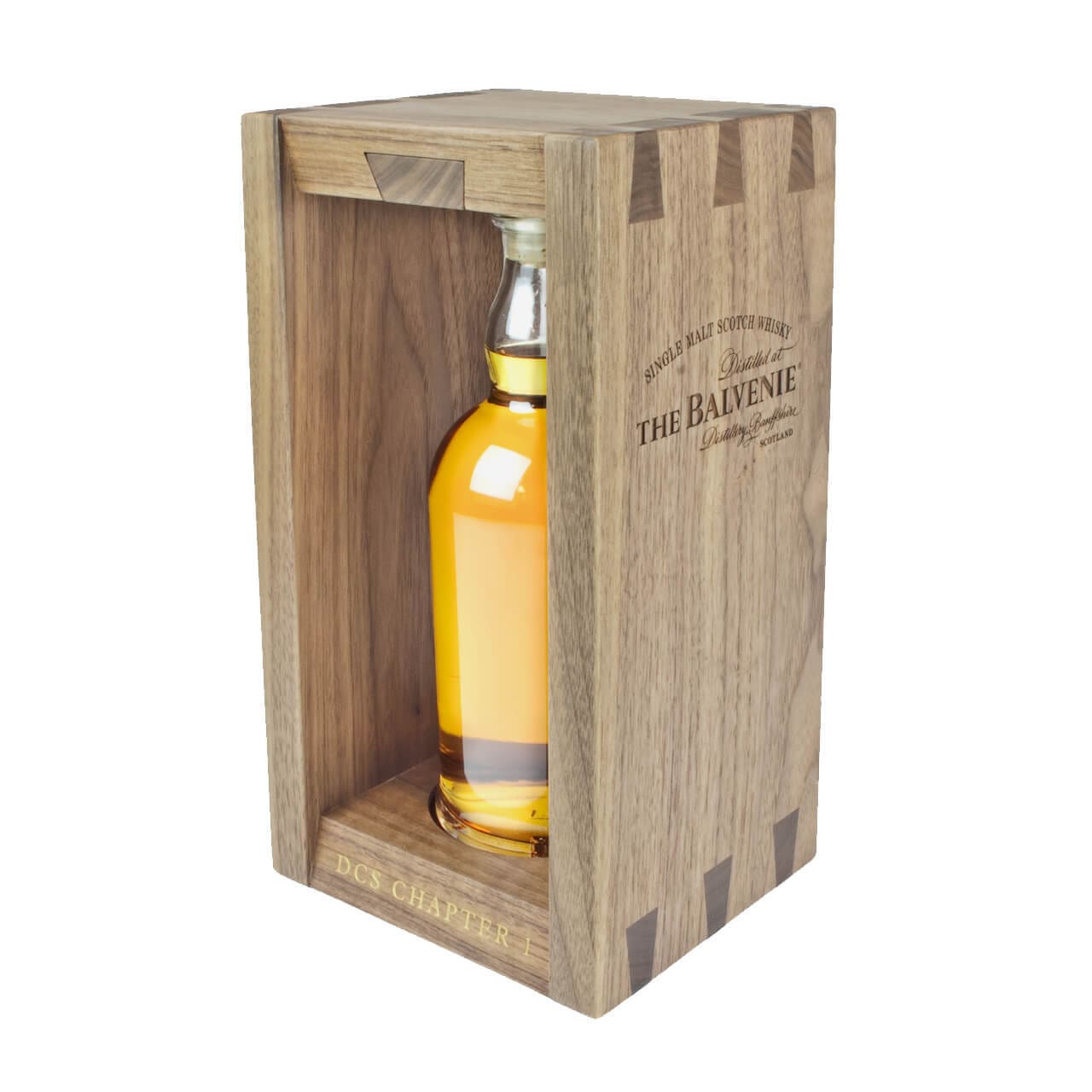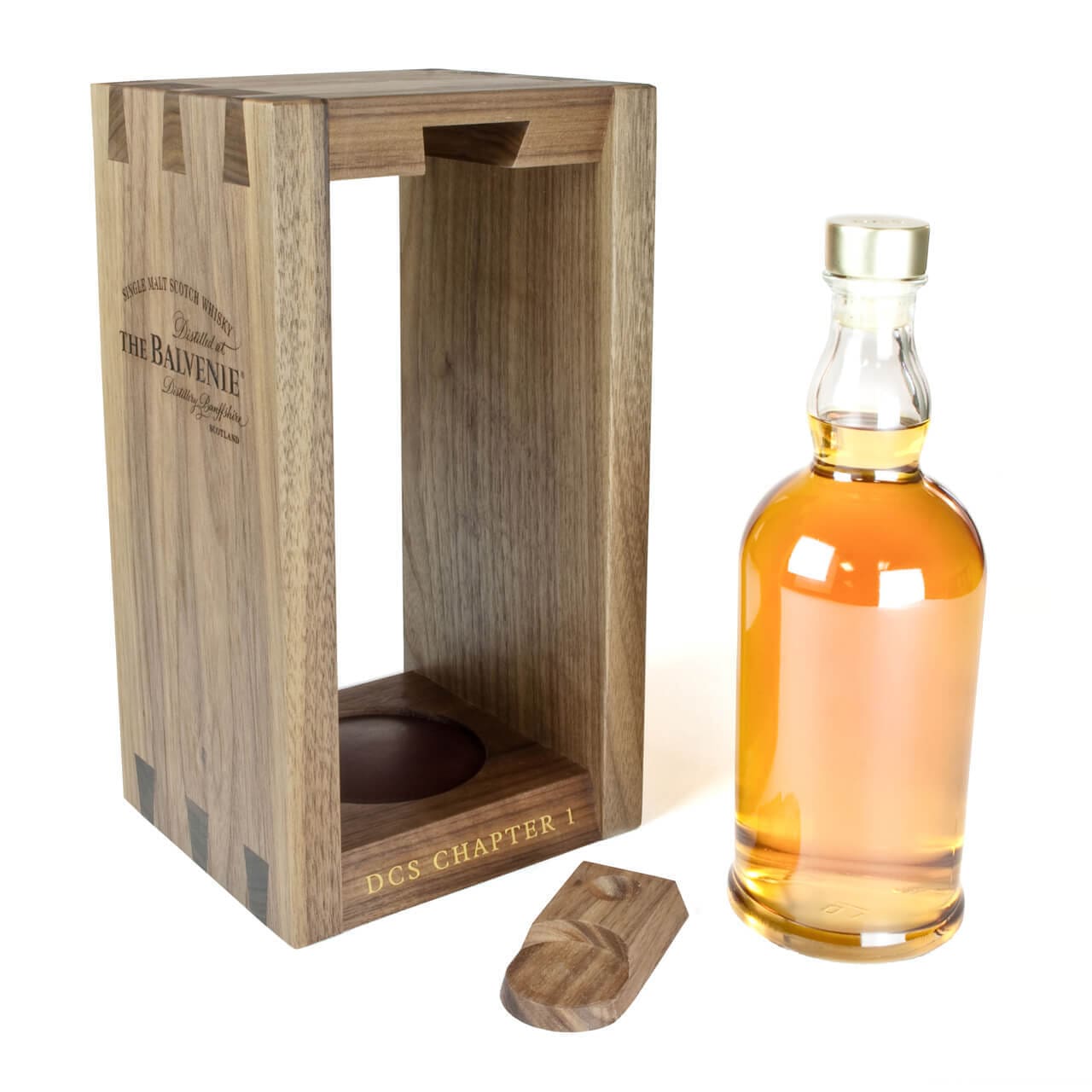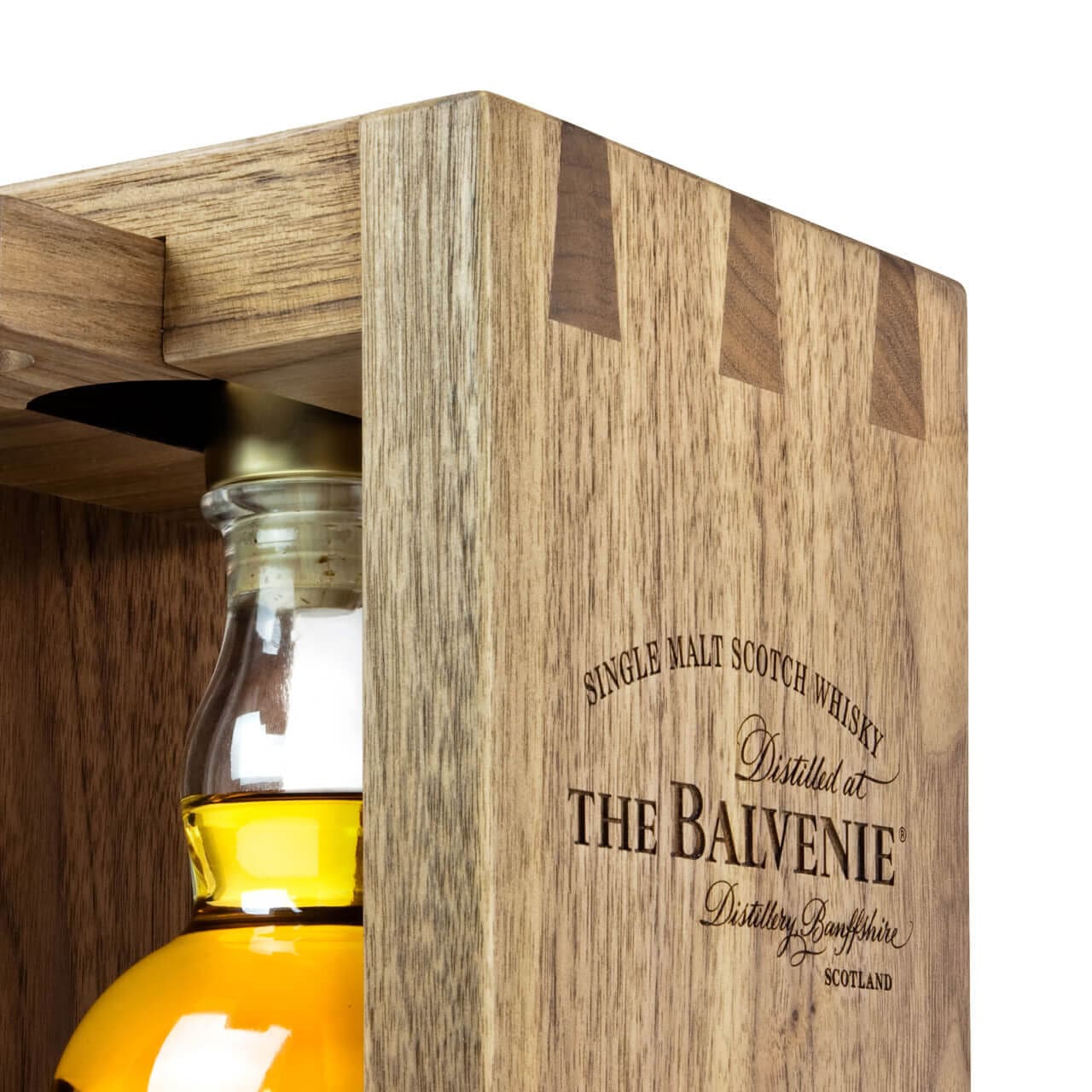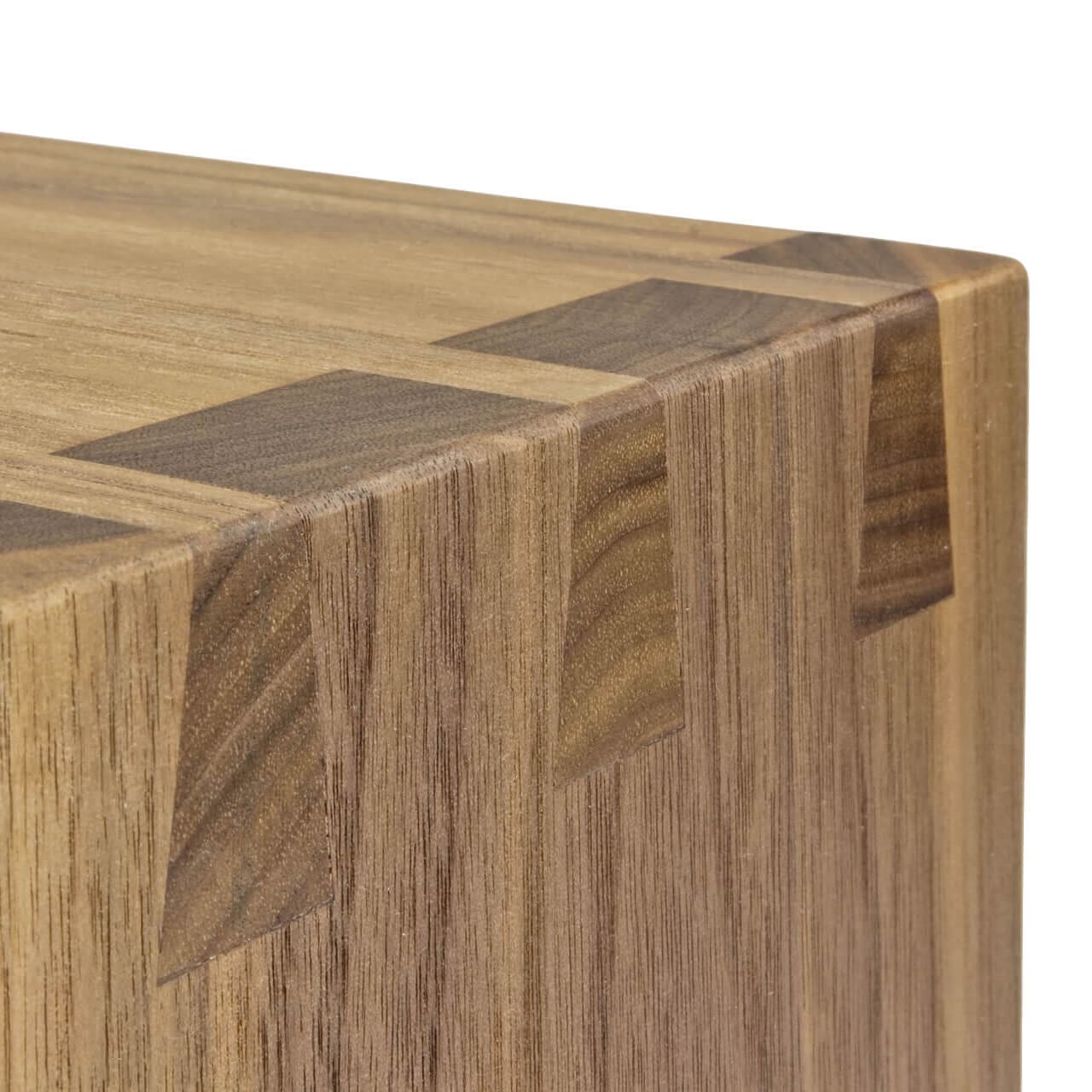 When it comes to this luxury whisky packaging we knew we had to create something extra special. David Stewart is the longest serving malt master the whisky industry has ever known.  Celebrating over 5 decades of his career, The D.C.S. Compendium, launched in 2015 will run for 5 years and see the release of 25 rare and vintage casks, allowing the handover of some of David's vast knowledge in both written and liquid form, wow !
Working in collaboration closely with the team at William Grant's, alongside the designers at Here Design, and craftsman Sam Chinnery, the challenge was to create faultless luxury packaging to match Sam's fine work on the 5 bottle collection while also utilising our skills and experience of consistent manufacture for large production runs on the full range of single wooden bottle boxes.
The resulting luxury whisky packaging is one we're very proud of, in terms of consistent high end quality, and the teams at Moran's and Grant's rising to the challenges of one of their most premium luxury packaging projects.
We are sure the whisky tastes great too!