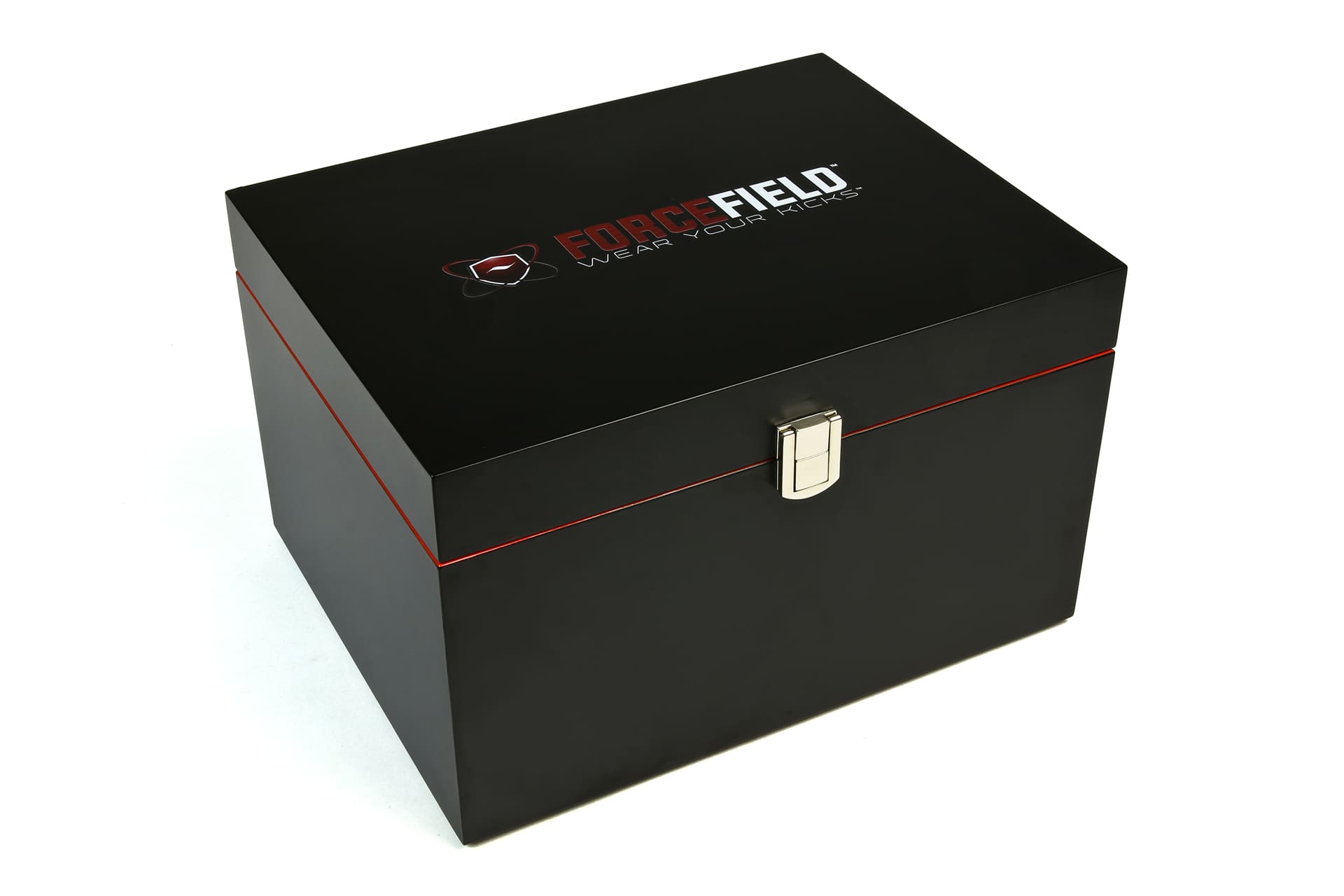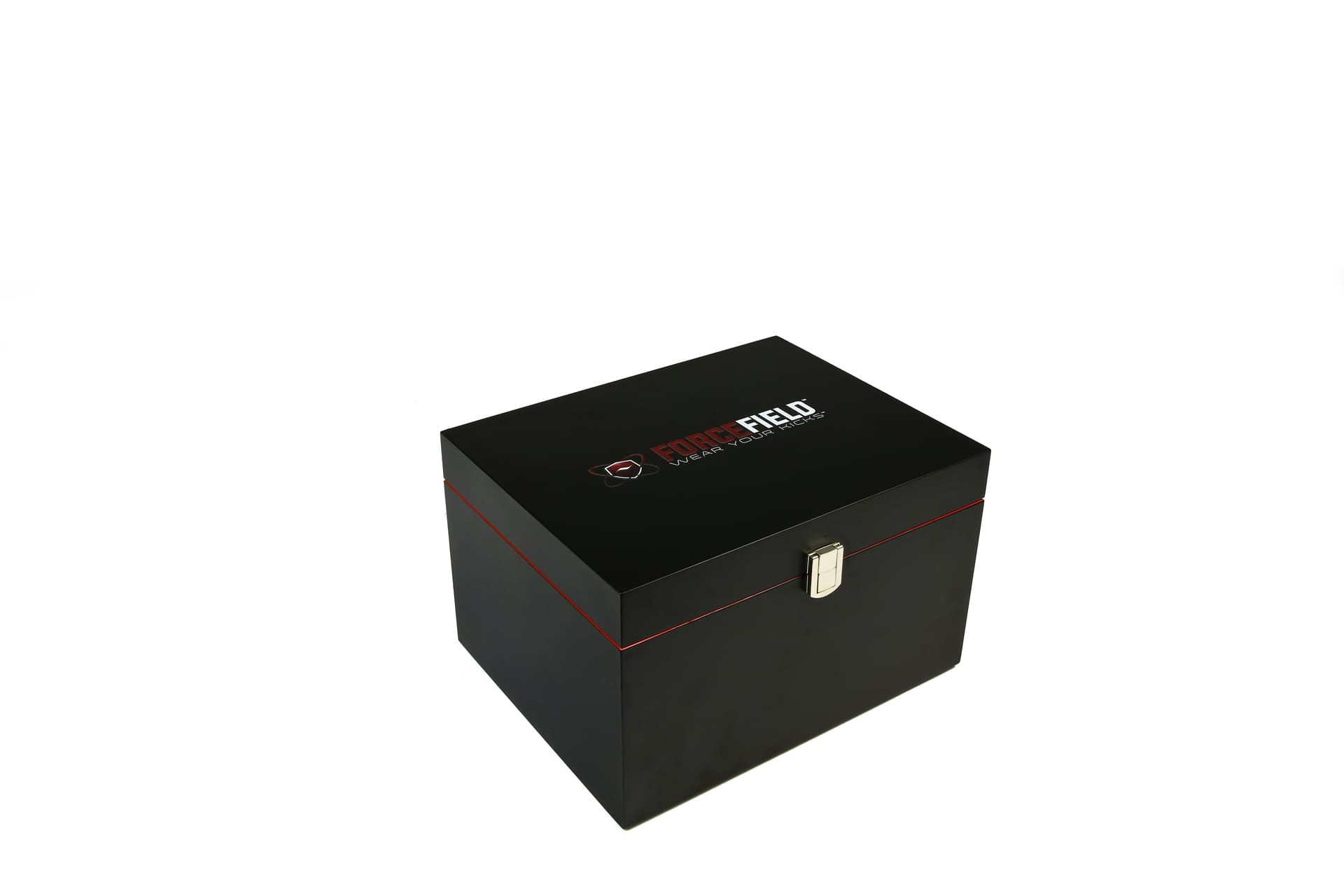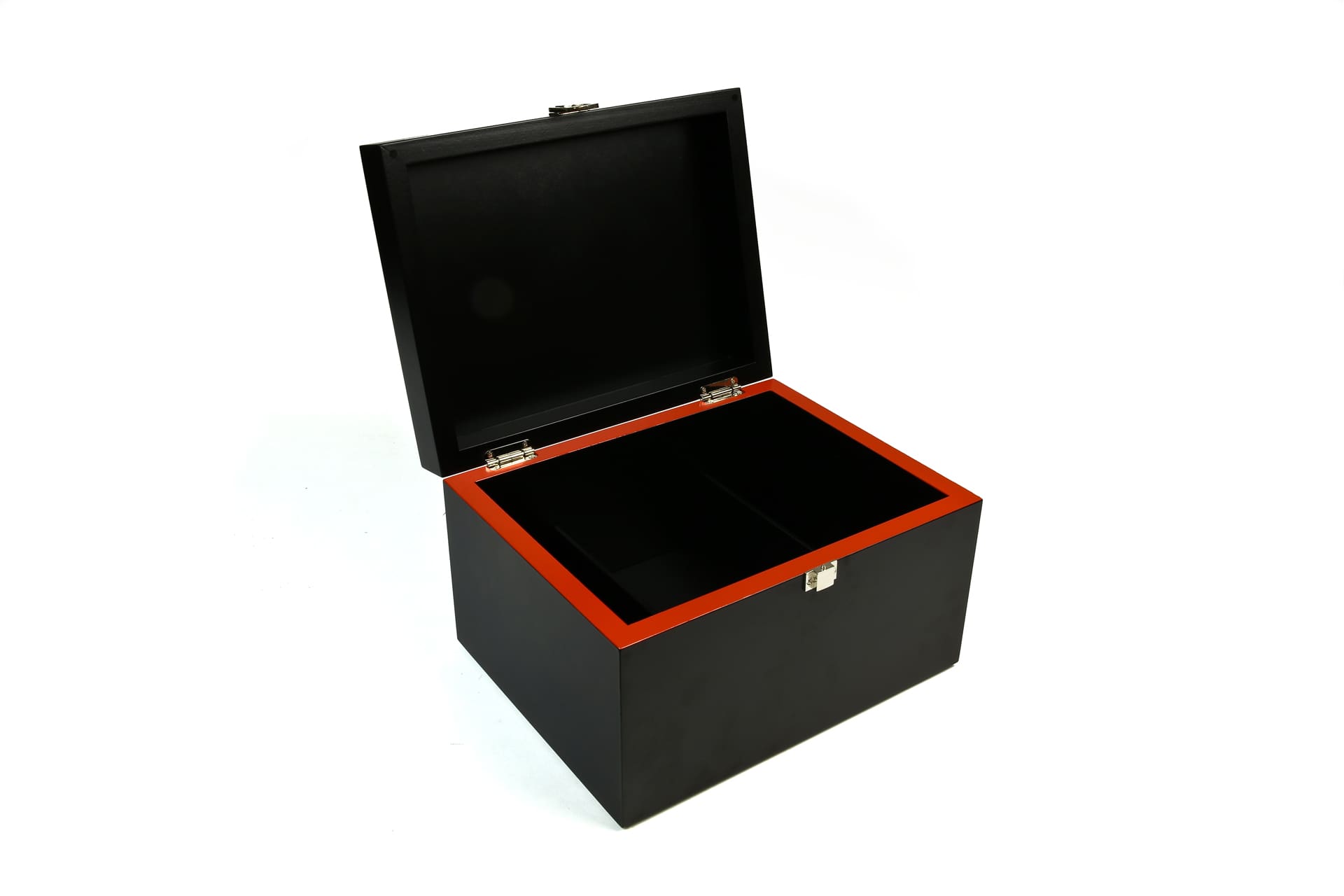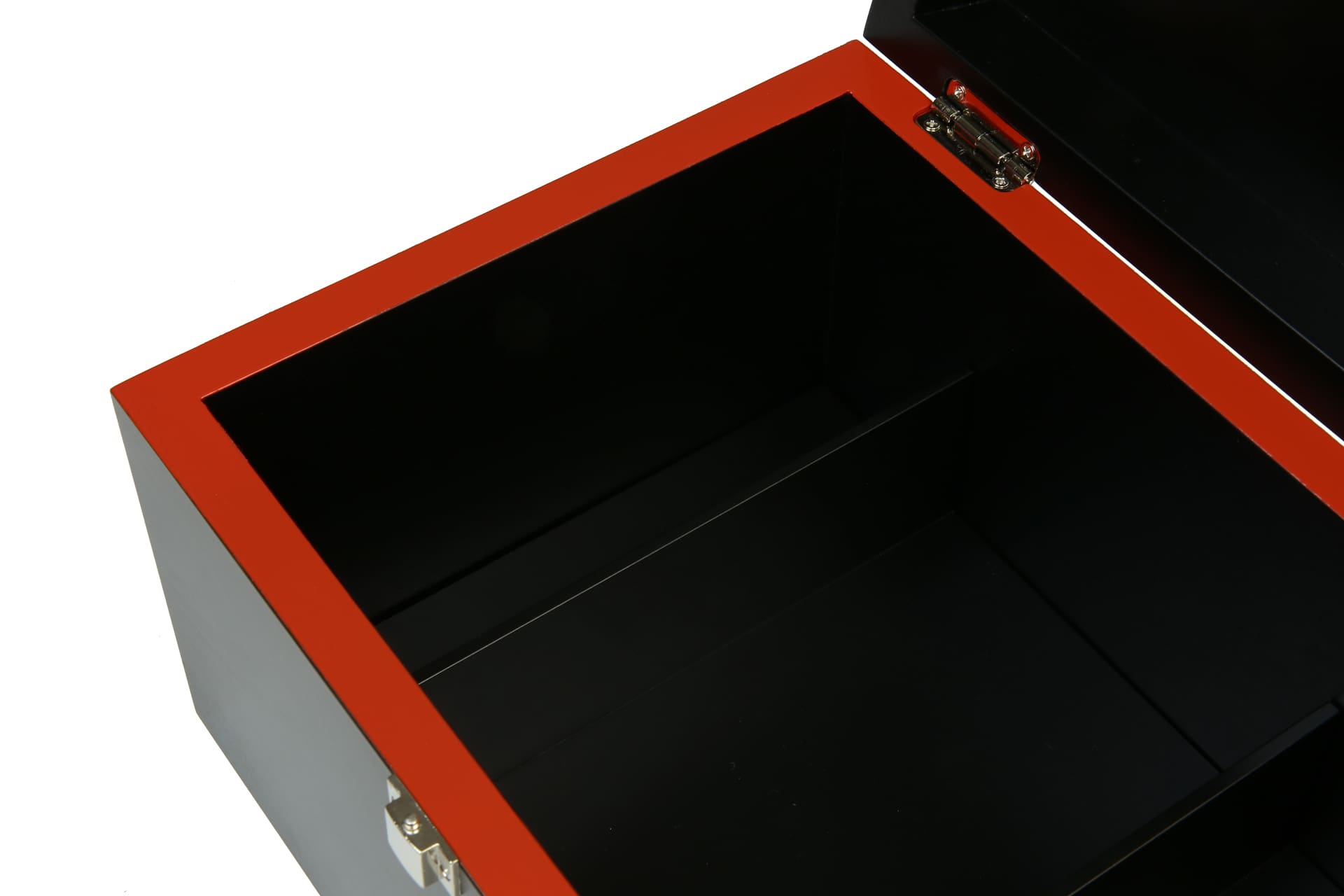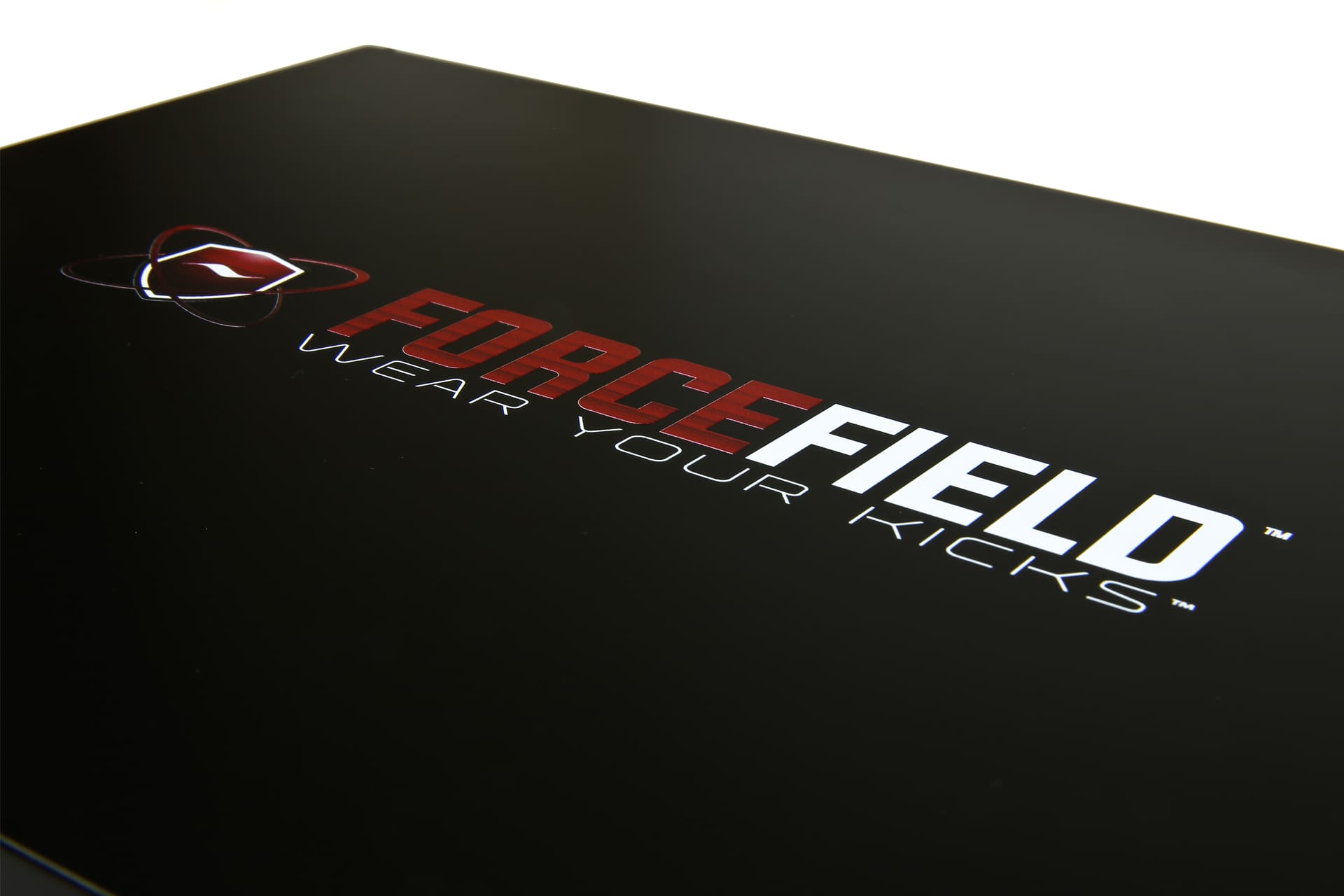 These custom
presentation boxes
for Forcefield, a company specializing in protection systems for sportswear, were made to present their fantastic products. With a mitred box construction with Solid Beech Walls these small wooden display boxes were built with Silver Butt Hinges and complimentary Silver clasps for added quality. The box was produced with a smooth satin black finish to the inside and out and they were produced with a digitally printed full colour logo onto the box packaging.
A complimentary red edged paint was applied to the inside of the box and the recessing of the hinges and tailored compartments dividing the contents of the box, all add to the overall design and high production quality. Moran's wood components specialize in this type of wholesale production of quality wooden packaging and presentation boxes. Our tailor made factory in Warrington, Cheshire is geared to large scale production runs of this type of packaging and presentation product.
With a large dedicated spray finishing area with multiple spray booths we are able to offer everything needed for a quick turnaround of bespoke luxury packaging and presentation products. Equipped with banks of CnC machines, Sanders, Laser Engraving Machines and the skilled staff to operate them, we are a family run UK business with a 35+ year heritage in wood manufacture. Onsite we have design and development teams which can take your nucleus of an idea and make it an expertly produced reality.
For more information on the complete services we offer contact us today or take the time to peruse our large portfolio of products. So if your product deserves worthy packaging or it needs custom presentation boxes, that are practical, robust and and at the same time elegant. Packaging that can utilize the beauty that comes with a natural wood material, then contact us today !