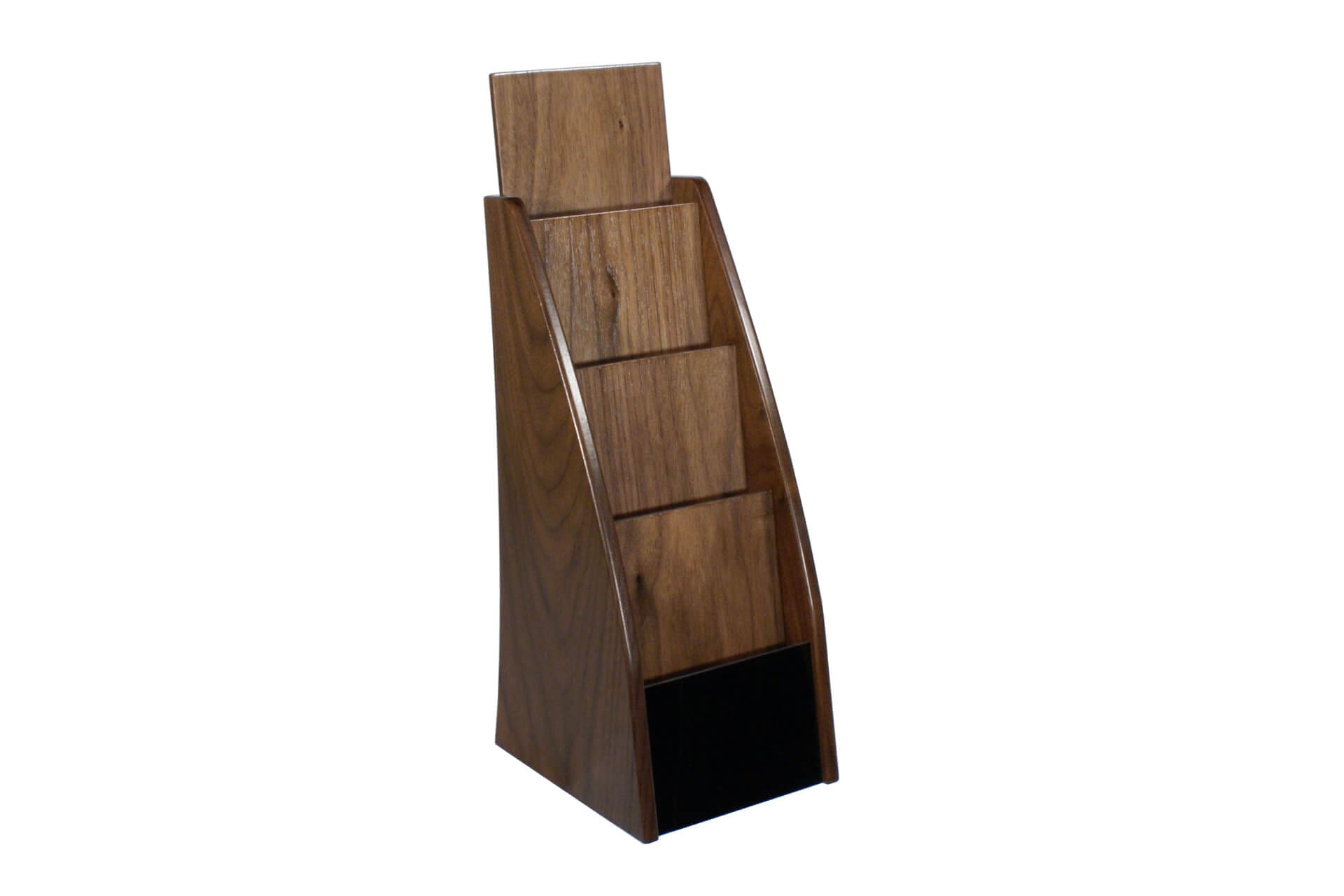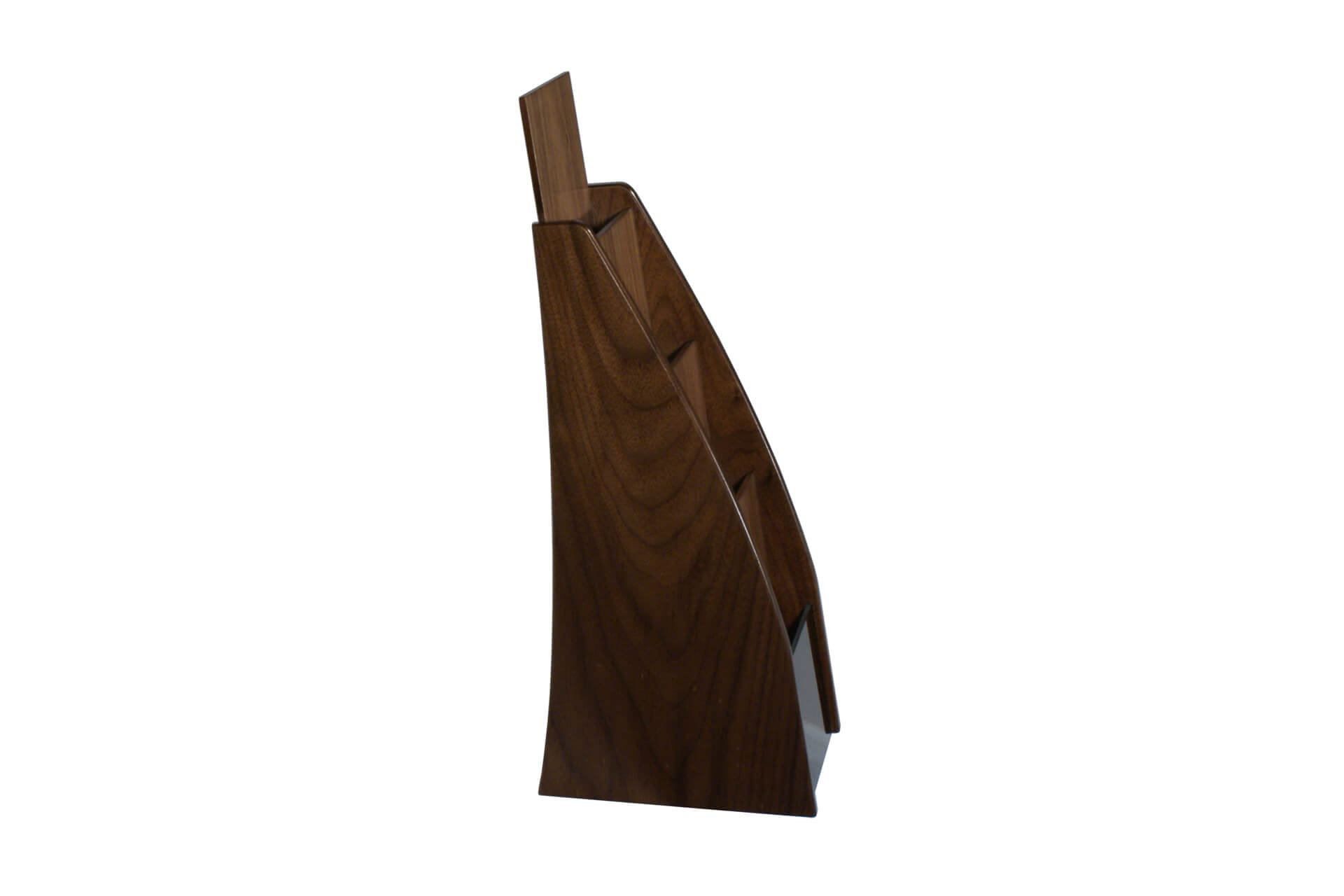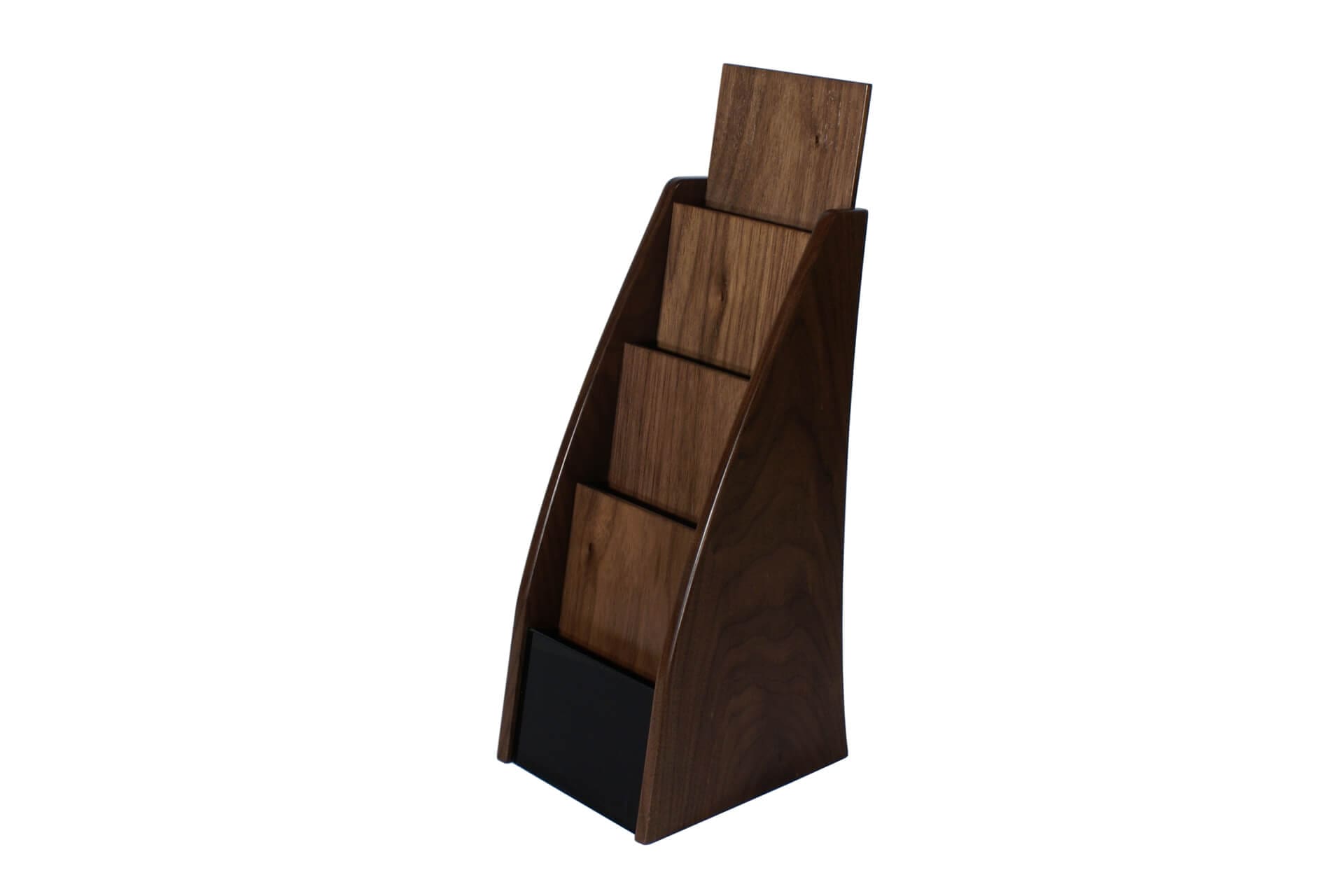 This beautiful arched leaflet display is made from rich luxurious walnut and lacquered, however the design can be made from any of our standardized woods such as ash, cherry, mahogany, oak or walnut. These woods can also be finished in any of our standardized wood finishes very quickly. The design can also be altered easily to accommodate most leaflet sizes:
74mm x 52mm (A8), 105mm x 74mm (A7), 148mm x 105mm (A6), 210mm x 148mm (A5), 297mm x 210mm (A4), 297mm x 420mm (A3), 99mm x 210mm (1/3rd A4), 210mm x 210mm (square)
and we can increase the number of apertures to accommodate a higher quantity of leaflets in the display. Most if not all the designs you see throughout the Moran's website can be altered to suit your requirements but even if you have your own design concept or working design we can work with you to make your production of it, a reality. Having worked with award winning design studios and many hundreds of design agencies, co-designing wooden products to match their clients needs, we find that our knowledge of wood manufacturing and 38+ years experience becomes invaluable. With competitive pricing to match we have thrived by maintaining strict quality control, perfecting our production processes and concentrating on producing quality products. See how we can help you, by contacting us today about your project !