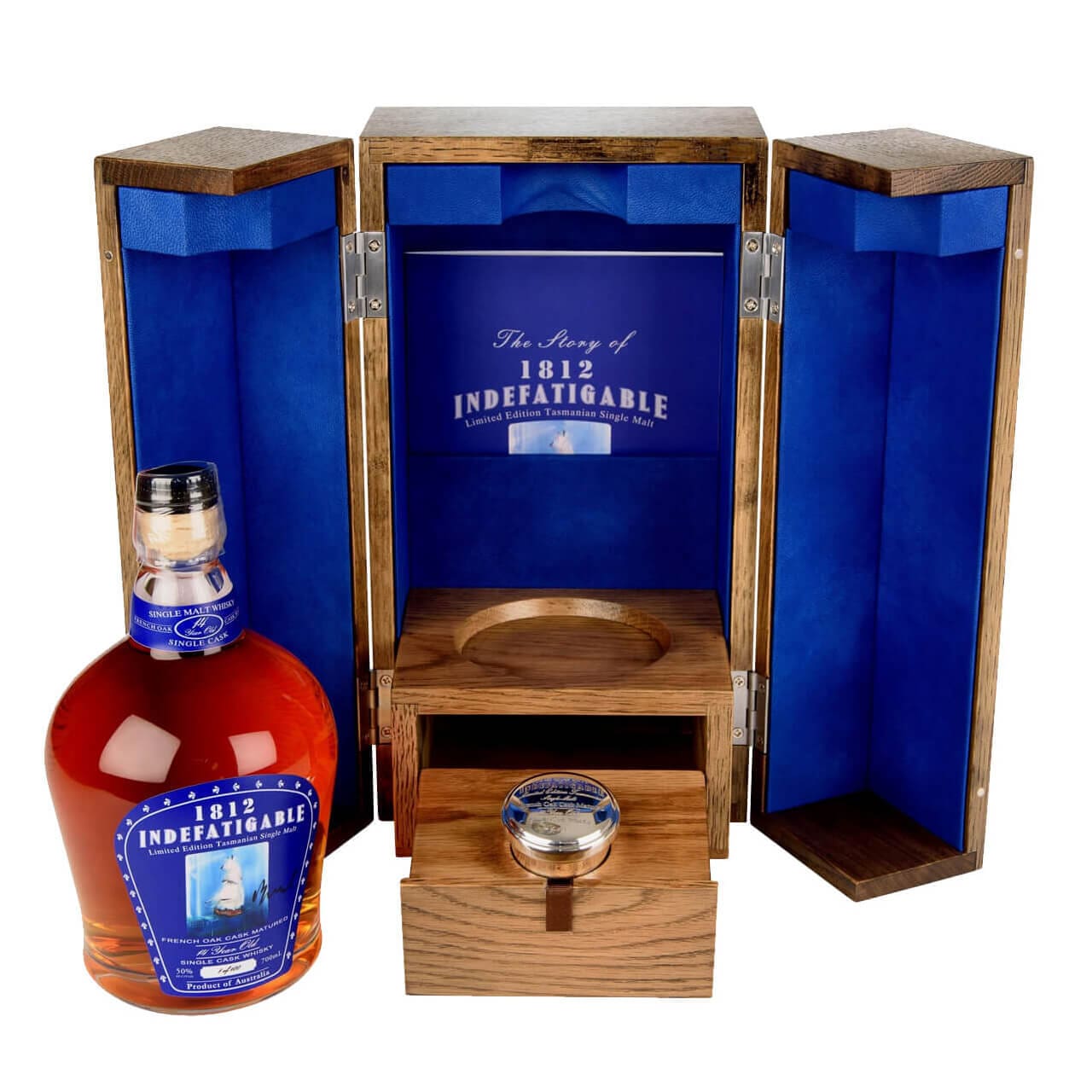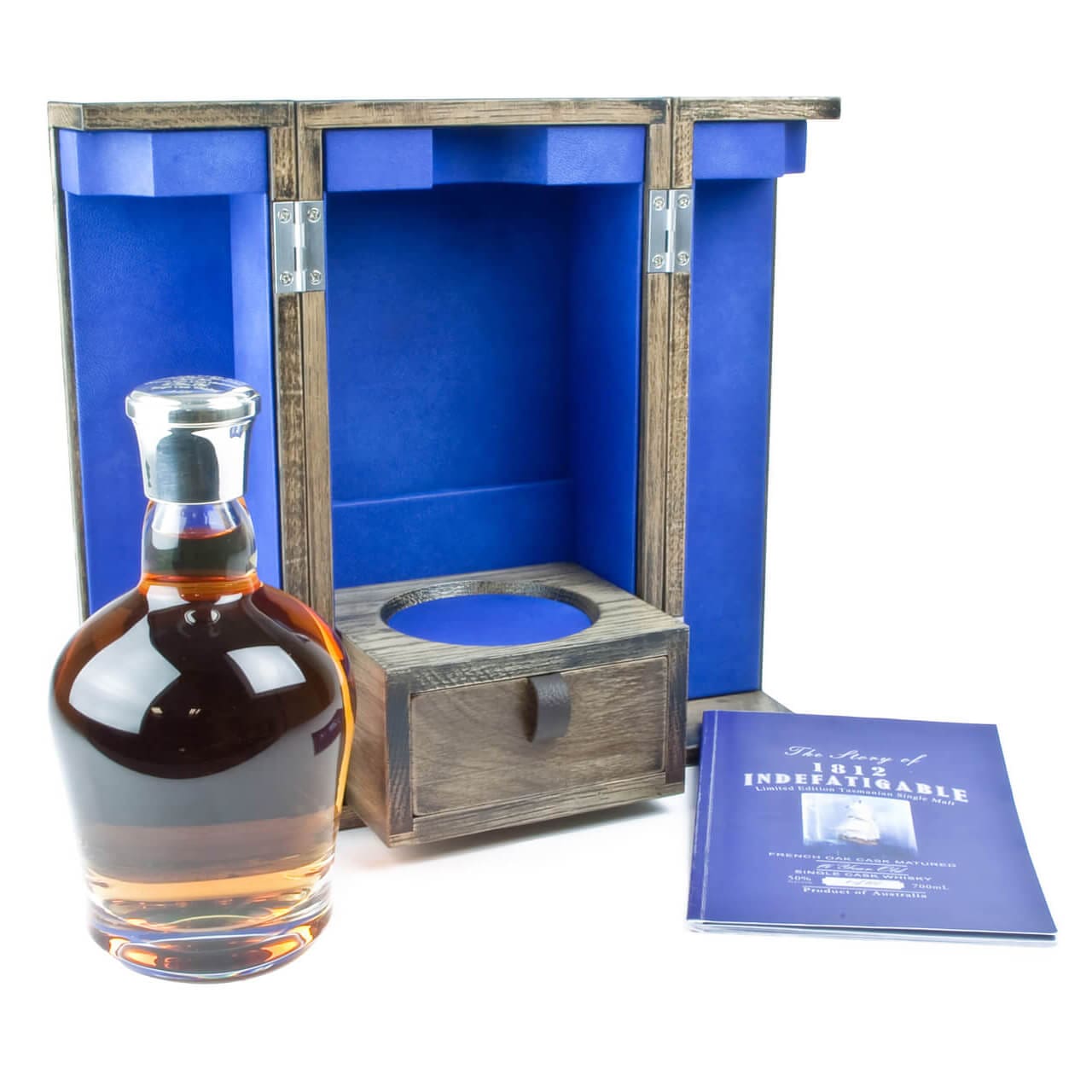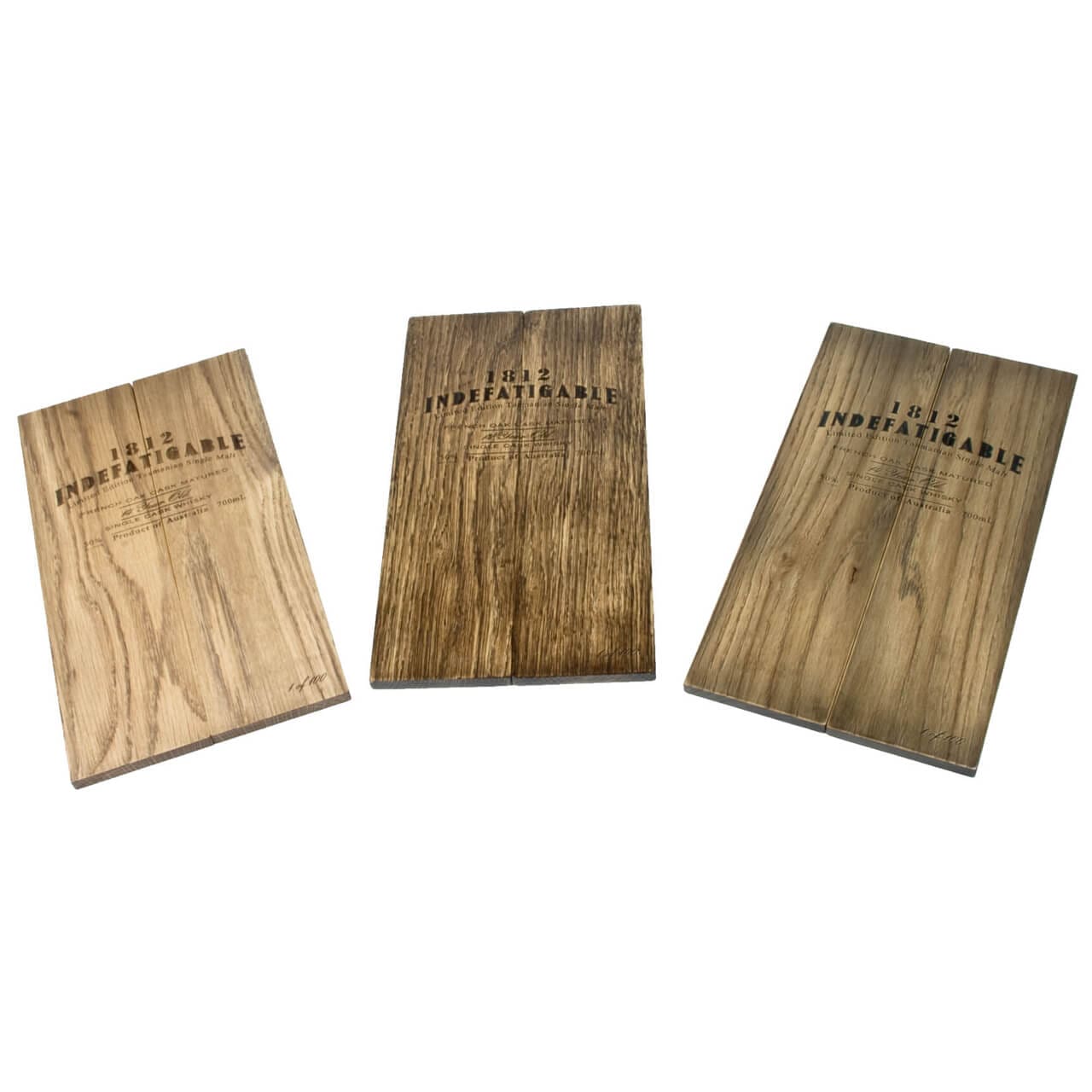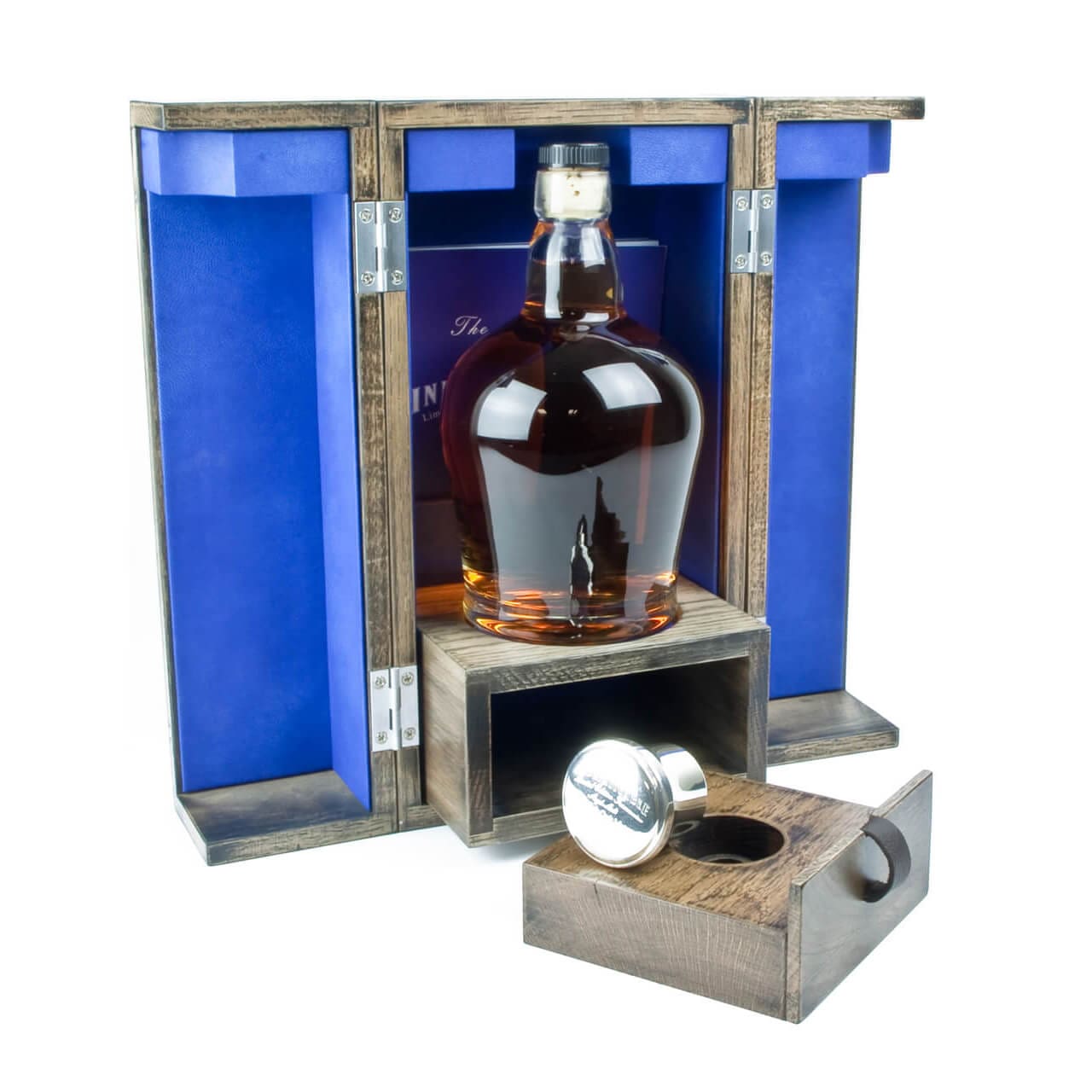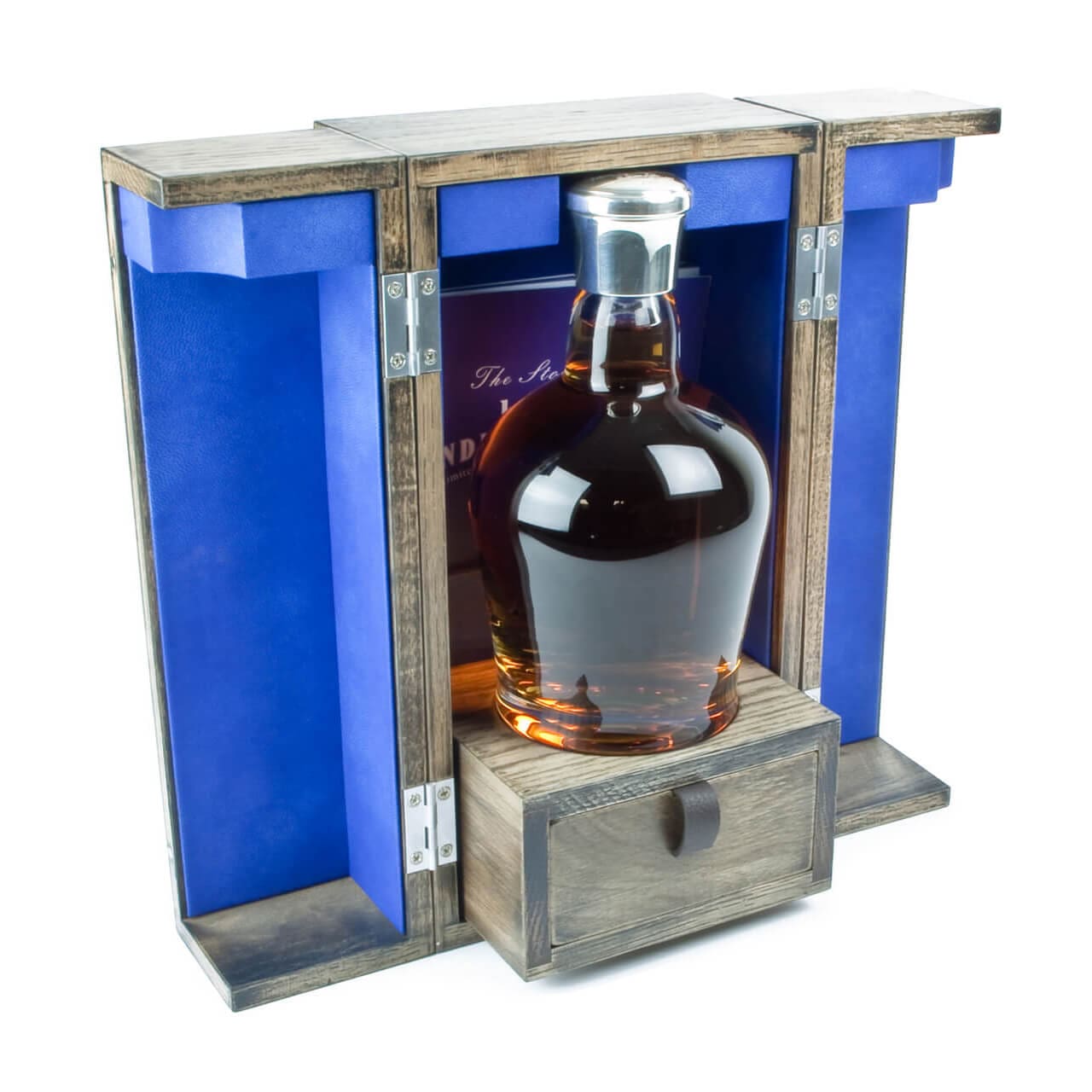 From the Tasmanian distillery that made the world's best single malt in 2014, this bespoke whisky packaging is for the first of an annual limited edition run of 100 bottles.  We worked closely with the artistic director at Premier Liquor from the early stages of conception, to develop this beautifully unique wooden whisky box alongside the creation of the bottle and silversmith work.
The double door opening design gives a lovely sense of theater to the presentation of the whisky, and inside their is a drawer to house the silver stopper, CNC machined to fit perfectly and create the ultimate bespoke whisky packaging.
We selected oak, to match the barrels the whisky has been aged in, and worked on a very particular patina finish to create a sense of heritage of the chests of the ship the Indefatigable, who set sail in 1812 to take convicts from England to Tasmania.  The patina is worked beautifully into the laser engraving and the box is finished with lacquers to give a smooth finish to the touch.
While the patina may give an old, worn look, the box is anything but.  The attention to detail throughout this luxury wooden packaging and use of the best materials, machines and methods, meant that this definitely befitting the unique whisky inside.